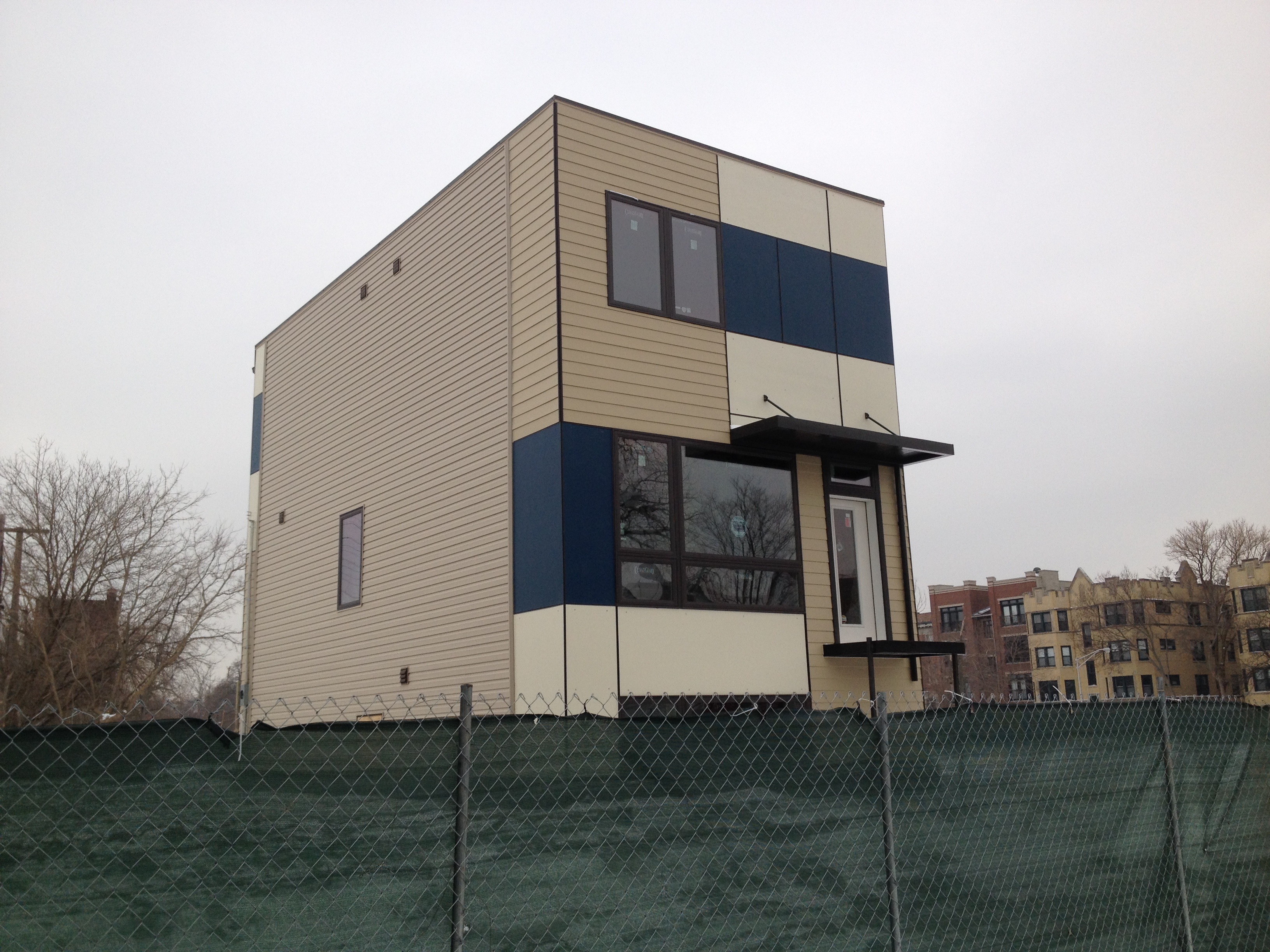 That's what I said to Benjamin VanHorne of Greenline Homes, LLC when he first proposed the concept. Since that day, I've seen him develop many homes that far exceeded what I felt was possible in terms of energy usage, comfort and quality. As the months leading up to today passed, I began to see how this is a possible standard. Now that the first home is under construction, I am seeing that this is an important product that is proving to be attractive in the marketplace.
It's a paradox to me how such a lofty goal, as a luxury home that is capable of producing as much energy as it consumes over the course of a year, could be planned, carefully conceived and built. In a way, it really highlights both how little has changed in the homebuilding industry since the 1950′s and how much is now possible with creativity, deep knowledge of green building planning and design and good engineering. So, in 2016, we will see the first zero energy capable homes built in Chicago's Woodlawn community and I will have the honor of bringing them to the market.
The row of 8 homes has been dubbed Bloom on Marquette Road. A name chosen to reference that the home will use roof mounted solar panels to offset the energy that it consumes to heat, cool, light and otherwise power itself. A name that also foretells the seeds that will result in, and hopefully power all the new homes of tomorrow. The home takes advantage of modern advances in framing, insulation and air sealing technology, state of the art heating and cooling systems, and a rooftop full of solar panels to hit its zero energy possible goal.
Over the coming weeks, I'll post to share with you some of the details of the project as they unfold, so stay tuned to #bloomonmarquette!
-Wayne Beals